Things to see in Riga
When you visit Riga, it is quite impossible to list the places to visit or the things you can do while in the city. A weekend getaway is simply not enough to explore all the amazing places this Baltic city has to offer. Riga is well-known for its Old Town which has been declared as a UNESCO World Heritage site. This is known locally as VēcRīga. The city's foundation goes back over eight hundred years ago. Today, there are still som 16th century building that remain standing after all these years which also provide a wonderful history on different periods of building construction.
Doma Laukums or the Dome Square
The large Doma Laukums or the Dome Square sits with pride next to Riga's Dome Church. The Doma Laukums is home to one of the greatest and most elaborate pipe organs in the whole world. The square alone assumes a new appearance during the summer season when it is jam packed with alfresco restaurants and beers gardens. During winter, these beer gardens and alfresco restaurants make way for Christmas bazaar and outdoor art exhibitions.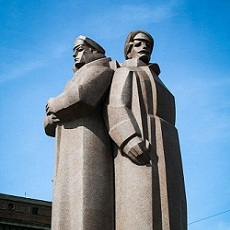 Occupation Museum
When visiting the Old Town, your tour will not be complete without going to the Occupation Museum. The place will provide with a very deep and profound perspective about the history of Latvia and how its occupiers impacted the shaping of its culture and people.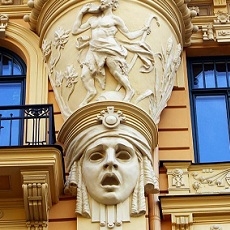 Art Nouveau district
Close by is the Art Nouveau district with more than five hundred Jugendstil style buildings that made Riga a living and working museum because of this design. Also known as the Quiet Centre, this is well recommended if you want to have a laid back atmosphere and enjoy the cafes surrounding the area. If you already have a limited time but still want to explore the rest of the city, taking any of Bike or Segway tours is one of the best alternatives to do this.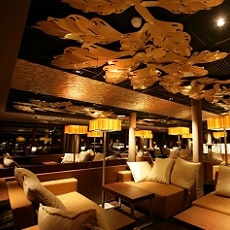 Skyline Bar
Enjoy the sights of the Old Town explore the 'Quiet Centre' within a couple of hours with your tour guide. Among the finest places to check out is the Skyline bar located at the top of Radisson Blu Latvia. Situated on the twenty sixth floor, The Skyline provides some of the best views of the Old Town with its floor to ceiling window designs. The best time to visit is before sunset although finding a vacant table can be a little challenging. After sundown, The Skyline changes its beat with some groovy tempo and a cool and trendy atmosphere.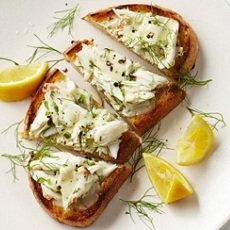 Eating Out
After taking on the tourist spots in Riga, among the things you need to experience while in the city is its mishmash of global cuisines. If you are craving for some authentic Latvian dishes or any types of international cuisines, there are several restaurants in Riga you can check out. Located at the center of the Old Town's bustling metropolis, between the vibrant business districts in the region, the pleasant city of Riga offers a number of local attractions and a hodgepodge of restaurants and eateries that cater to diverse palates. This city boasts of its many wonderful eating establishments and some are known internationally with its green spaces all around starting from the city's downtown business district.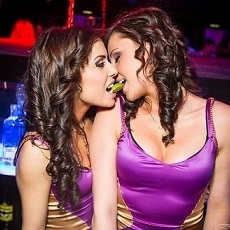 Latvian Nightlife
Rigas culinary charm rests in the fusion of a lot of different and diverse culture including a tinge of contemporary Nordic, Latvian, Italian and Russian cuisine among others. For starters, there is the Muusu Restaurant which is a Nordic inspired eating establishment that transforms into a vigorous and dynamic club at night filled with strobe lights, hookahs, and your local DJ. Its contrasting characteristics make it even more attractive. From classic to modern menus, to distinct Latvian nightlife, all of these are fused into one which creates the place and makes the restaurant popular among night goers.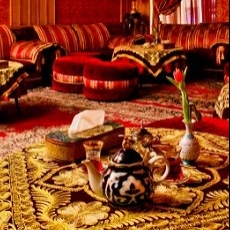 Habibi
Located in this very unique city is Habibi with its most contemporary Middle Eastern cuisines and different types of menus to order. This eating destination has always been one of the local favorites and is popular for their servings of freshly made hummus. Their Greek fries are also popular among the locals along with authentic spices that comes with every serving. falafel, and gyros. They also offer a uniquely mixed vegetable sandwich popularly combined with roasted potato and eggplant wrapped in a warm pita. All dishes are made to order and each menu is comprised of lettuce, chickpeas, tomatoes, house specialty spicy sauce, and homemade hummus. For those craving for chicken dishes, the mishawi will definitely tickle their palates. This is the Middle Eastern rotisserie counterpart and is very popular among the locals. The lentil soup is also popular along their authentic baklava and real Turkish coffee with strong flavor. Food prices here are very reasonable and with its festive ambiance, all you need to have is a casual dress, walk in, grab a table and place your orders.
Riga boasts a number of authentic Latvian and international restaurants with various menu selections that range from standard to first class. The city also has good transportation connections which make it an ideal destination for tourists and locals alike who want to have a taste of a pure Rigan lifestyle even for a brief period. Near the city are the attractive and interesting leisure places that can capture your interest after a grueling day and it's just walking distance from a number of local restaurants in the area. You can visit different museums, galleries, cultural theaters, and fabulous restaurants that can offer delectable cuisines.

And although the weather can be sometimes intimidating during winter, Riga still has a lot to offer that you will surely enjoy when you visit. And even if the Old Town cannot match the cultural capitals in other countries, it has effectively developed itself as a bustling city rich with cultures and traditions. This is a perfect place to visit all year round where you can enjoy a truly wonderful experience you will forever cherish.