Things to do in Riga
Travelling is always an adventure especially if the place you are going to offers a lot of exciting activities. For one thing, Riga has always been one of the emerging tourist hotspots today. When the word Riga is mentioned, the first and foremost thing that comes to mind is either the concentration camps or WWII relics. The thing is, Riga tours should not be limited to typical visit to National Museums or gawk at relics and artifacts you know nothing about. You will be surprised to learn that there are lots of things you can do in Riga which is not related to even to the concept of seeing a single piece of artifact.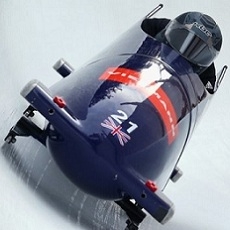 Winter Best Seller
If shooting gun is not your favorite past time during winter, If gun shooting is not your thing, then why don't you think about the thrill of Bobsleigh during the winter season? There is no high adrenaline pumping action than flying down a steep Bobsleigh track at more than 115 kph drawing up to -5G when hitting the corners. If you are visiting Riga during the summer, then fear not, you can still get a good idea of what to count on with various summer bobsleigh activities.
Feels Like Flying
For adventure seekers visiting Latvia, Riga can be considered as its adrenaline capital. There are so many things to do while in the city. For example, you can visit the Wind Tunnel and have a fun time floating up and down on high intensity winds without having to jump off the plane. You can also try bungee jumping from the cable car that crosses the Gauja River.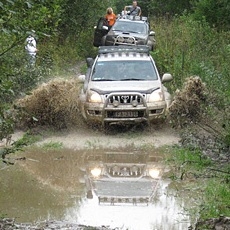 4x4 On The Countryside
For an action filled day, you can try paintballing in Riga on a former military base of the soviet army. There is also an outdoor and indoor karting or a 4x4 off roading which are all ideal activities for an action filled weekend.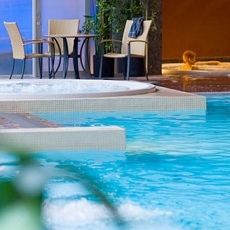 Chilling Out
At the end of the day, you can unwind at the most luxurious spa in Northern Europe. Loosen up in the spa and sauna room, or frolic in the water to get rid of your hang over in the incredible indoor pool. If you are searching for a more private Health spa experience, then you can try the floating Spa which is ideal for those who want to have their own "me-time." Up to ten people can take pleasure in the privateness and solitude of the sauna, jacuzzi and Kisezers Lake for a swim, even in the absolute coldness of winter.
Although Riga is tantamount to the fame and wonder of its old-fashioned but enigmatic Old Town environment, still there are lots of things you can enjoy aside from these typical tourist hot spots in the city. There are many astonishing things you can do when you visit Riga on a tour that will allow you to have a more relaxing time while absorbing the wonders of the region. When you are in the city, you can always spend some relaxing moment sitting comfortably in a traditional coffeehouse and enjoy the unique blend of Turkish coffee or go for a stronger Latvian blend.